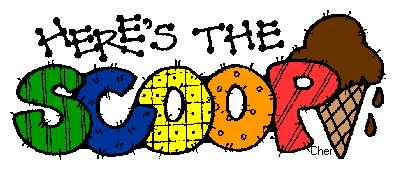 Schools – VBS
Summer Camps – Day cares
Bucks Ice Cream trucks are Kid tested and teacher approved!
Rewarding children for accomplishing goals with their favorite summer time treat is fun for everyone. Rewarding staff and teachers for their dedication is a sweet way to say "Thank You".
When children or adults realize that the ice cream truck is there just for them, kids go nuts and adults can't wipe the smile from their face.
Bucks Ice Cream Truck services numerous schools, VBS, summer camps and day cares every year. We can serve hundreds or just a handful with one time, weekly, bi-weekly or monthly visits.
Some of the schools we have served
Alexander Graham Middle School   Anami Montessori School  Carolina Youth Coalition  Charlotte Catholic High School
Charlotte Country Day School   Charlotte Latin Schoo   Community House Middle School   Cotswold Elementary
Cramerton Christian Academy  Davidson Elementary  Eastover Elementary School  Endhaven Elementary
Fries Middle School  Gardner Park Elementary School  Grace Academy  Huntingtowne Farms Elementary School
Ivybrook Academy  Jewish Federation of Greater Charlotte   Jones LaSalle  King's College  Kensington Elementary
Kids R Kids Academy Charlotte  Lincoln Charter Schools  Lingerfeld Elementary  Marvin Elementary  Marvin Ridge Elementary   MICS Middle School   Monroe Middle School  Mckee Road Elementary  Mountain Island Charter School  Myers Park Presbyterian Church Weekday School  NHA Schools   New Town Elementary  Northeast Middle School PTA  Oakridge Middle School  Porter Ridge Elementary
Primrose School Lake Wylie  Providence Spring Elementary  Porter Ridge Elementary  Providence High School
Quail Hollow Middle School  Scholars Academy  SALT  Selwyn elementary  South Charlotte Middle School  Socrates Academy
Southwest Middle School  St Albans Catholic School  St. Ann Catholic School  St. Gabriel Catholic School  St Johns Catholic School
St Matthew Catholic School   Weddington High School  Weddington Middle School  Westminster Catawba Christian School
Wingate University  Winterfield Elementary School  Weddington Hills Elementary  Weddington Middle School  Woodlawn School

package includes
Completely self contained
(no need for any plug-ins)
Hand sanitizer
Napkins
Take the trash away
Ice cream music and other favorites
We can serve a handful or hundreds
24 Blue Bunny Ice Creams to choose from
For complete menu click here
12 Flavors of Snow Cones
* Our never frozen, made fresh on site snow cones are a great alternative for guests who may be gluten free, lactose intolerant or have nut allergies.
*Sugar free ice cream available upon request.
There is something for everyone!
We can come by your camp, VBS, day care or school once, a couple of times or weekly.
Pricing for all school events including VBS, day cares and summer camps is $2.00 per serving. There may be a nominal truck fee if you are outside of Charlotte. We do travel as far as Asheville for schools.
We do not require a deposit and Bucks Ice Cream Truck will settle up with you after the event is over and you're happy with the service.
Fill out the form below and we will confirm all the details with you and send a email confirmation. You will also recieve an additional email confirmation several days before the event is scheduled.