We had an event at our work for National Ice Cream Day! Bucks Ice Cream truck came out and served our whole office, which is 300 team members, in an hour! WOW He was awesome! We will definitely be using him again! Thank you for making our work event great! Elizabeth Ann
Buck served ice cream at two of our Shea Homes neighborhood events this year, and each time our guests LOVED it. He was very professional, personable, prompt, and even worked with us on a last-minute time change. I will definitely use Buck's Ice Cream again for our corporate events, and would certainly use him for personal events as well! Krystal S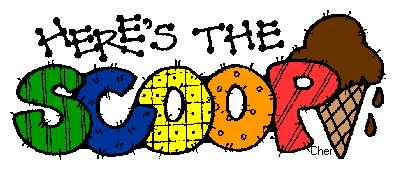 Everyone Loves Ice Cream!
Bucks Ice Cream Truck brings fun and excitement to any event. Ice Cream brings employees, clients and your Customers together. People enjoy a cold treat and will socialize while enjoying  it. We often hear how it's been years since they were at the ice cream truck and together with the music it brings back nostalgic memories for everyone of their childhood. With over 90 five star reviews on google and facebook our clients agree we are the best in the Carolina's.
 Corporate Events
Employee Appreciations
Client Appreciations
Employee Goal Achievements
Marketing
Grand Openings
Customer Appreciation
Picnics
Family Day 
Bucks Ice Cream Package Includes:
Completely self contained and no need for any plug-ins
Hand sanitizer supplied
Napkins supplied
Take the trash away
Ice cream music and other favorites
We can serve a handful or hundreds
Two trucks for large events
Guests can choose anything on the truck which includes 24 Blue Bunny Ice Creams. 12 flavors of never frozen, made fresh on site Snow Cones. See complete menu here.
***Snow Cones are a great alternative for guests who are gluten free, lactose intolerarant or have a nut allergy. Sugar free ice cream upon request
There is something for everyone!
Bucks Ice Cream Truck was the best thing we brought to our party. We just recently had our company party with over 250 people and Bucks Ice cream was top notch. Fantastic Ice Cream with even better service. Would reccomend 10 out of 10 times Johnny A
We had an event at our work for National Ice Cream Day! Bucks Ice Cream truck came out and served our whole office, which is 300 team members, in an hour! WOW He was awesome! We will definitely be using him again! Thank you for making our work event great! Elizabeth Ann
Pricing for Events
Half hour the price is $99 and includes 30 servings.
1 hour is $130.00 and includes 50 servings
2 hours is $230.00 and includes 100 servings
3 hours is $330.00 and includes 150 servings
Additional servings over the amount included are $2.00 each.
for example, if you wanted the truck for 2 hours and you had 200 guests 100 additional servings (X $2.00) over the included amount the cost would be $430.00.
*Truck fees and taxes are included in pricing.
We often have clients who want us to cut off at a specific number and we have counters on the trucks to insure we don't go over your budget.
We do not require a deposit and Bucks Ice Cream Truck will settle up with you after the event is over and you're happy with the service.
Fill out the form below and we will confirm all the details with you and send a written confirmation. You will also receive an additional written confirmation several days before the event is scheduled.
Last week we had Buck's Ice Cream truck come to our work from 11-2 for a colleague engagement event; it was a HUGE hit! We have worked with Buck the past couple of years and have nothing but good things to say about his business and customer service. He is always prompt to answer emails or questions and is very fairly priced. We will continue to work with Buck in the coming years as our colleagues always enjoy themselves Hannah C
Bucks Ice Cream Truck was the best thing we brought to our party. We just recently had our company party with over 250 people and Bucks Ice cream was top notch. Fantastic Ice Cream with even better service. Would reccomend 10 out of 10 times Johnny A